Investing
Extracting Key Takeaways from the Hindenburg, Adani, Soros and Modi Saga
The Hindenburg, Adani, Soros and Modi saga has been making headlines for some time. Get the key takeaways from this tumultuous period by reading up on it now!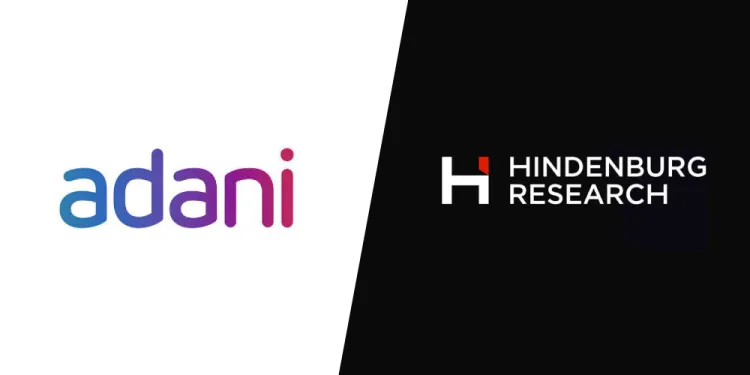 In the tumultuous period of Hindenburg, Adani, Soros and Modi, several key takeaways have emerged. From the damaging effects of a global COVID-19 pandemic to the influence of social media on politics and beyond, these stories bring important ideas and concepts to light. Here is an overview of some of the biggest lessons about this saga.
💡
UPDATE - Mar 2, 2023 - Thursday
To determine what caused the market turmoil that has engulfed billionaire Gautam Adani's namesake conglomerate, the Supreme Court of India established a committee. The committee stated that it would look for regulatory lapses or securities-law violations that may have contributed to a significant selloff in the group's stocks.

The country's securities and markets regulator is already conducting a probe, supplemented by the six-person panel's inquiry. A retired Bombay High Court judge, two bankers, a lawyer, an entrepreneur, and other professionals will make up the new expert committee, which will be presided over by a former Supreme Court judge. A court order issued on Thursday gave it two months to produce a report.

The directive was issued just over a month after US short-seller Hindenburg Research published a lengthy report outlining numerous fraud claims against the energy and infrastructure behemoth Adani Group. It set off a weeks-long selloff that caused the nine most significant listed Adani Group companies to lose about $140 billion in market value.
Understand the broader context of these events
With so much happening in the world, it can be easy to forget about certain political events. However, when looking at stories like the Hindenburg Adani Soros and Modi saga, understanding the broader context of these events is essential. Take the time to connect with reliable news sources and gain a clear perspective of the geopolitical landscape surrounding these events, as some of them may have been shaped by global forces beyond anyone's control.
Who is Hinderburg Research?
Hindenburg Research is a forensic financial research firm founded by Nathan Anderson in 2017. The firm specializes in equity, credit, and derivatives analysis and looks for corruption or fraud in the business world, such as accounting irregularities and bad actors in management.
Hindenburg Research is known for its activist short-selling and has a track record of sending the stock prices of its targets tumbling. The firm is based in New York City and has been described as a "small short-selling firm that picked a fight with a giant."
Hindenburg Research is most famous for its 2020 report on Nikola, a company in the electric-vehicle industry whose founder Hindenburg said made misleading claims to ink partnerships with top auto companies.
Who is Adani?
Gautam Adani is an Indian billionaire industrialist and the founder and chairman of the Adani Group, a multinational conglomerate involved in port development and operations, electric power generation and transmission, green energy, coal mining, cement production, media ownership, and other businesses. He is a college dropout from Gujarat who has become one of the most influential businessmen in India. Adani has been described as being close to Indian Prime Minister Narendra Modi and his ruling right-wing Bharatiya Janata Party.
This has led to allegations of cronyism as his firms have won many Indian energy and infrastructure government contracts. Adani's net worth has tanked more than half to $61.7bn in less than two weeks, but he remains one of the most influential people in the country. He owns the diversified conglomerate Adani Foundation which was founded in 1996.
Adani's sprawling empire focuses on everything from airports, train lines, and ports to data centers, green energy, coal mining, cement production, media ownership, and other businesses. His controversial coal mine in Australia has been subject to numerous legal challenges due to its environmental impact.
Who is George Soros?
George Soros is a Hungarian-American businessman and philanthropist with a net worth of US$8.6 billion as of March 2021. He founded the Open Society Foundations, a network of foundations, partners, and projects in more than 120 countries. Soros supports progressive and liberal political causes, dispensing donations through his foundation.
He has donated over $32 billion to the Open Society Foundations, including $15 billion to his foundation. Soros began philanthropy in 1979 by giving scholarships to Black South Africans under apartheid. In the 1980s, he helped promote the open exchange of ideas in Communist Hungary by funding educational visits to the West and supporting independent cultural groups.
He is also known for his success as an investor in the financial markets. In 1992, Soros famously shorted the British pound and profited $1 billion. Soros has written several books on finance, politics, and society. His most recent book is The Tragedy of European Union: Disintegration or Revival? (2017).
Who is Narendra Modi?
Narendra Damodardas Modi is an Indian politician serving as India's 14th and current Prime Minister since 2014. He was born on 17 September 1950 in Vadnagar, a small town in North Gujarat's Mehsana district.
Modi began his political career as a member of the Bharatiya Janata Party (BJP) in 1987, and he rose to become a senior leader of the party. In October 2001, he replaced Keshubhai Patel as Chief Minister of Gujarat and served until 2014.
In June 2013, he was chosen as the leader of the BJP's campaign for the 2014 elections to the Lok Sabha (lower chamber of the Indian parliament), after which he was sworn in as Prime Minister of India.
Analyze their implications at different scales
The saga has impacted different scales of the population in various ways. In India, Adani's investments raised both support and opposition, while Soros' encounter with Modi sparked controversy. Take the time to understand how their actions have impacted individuals, communities, nations and even global relationships. Having a clear understanding of who gained or lost out from their decisions can help you make more informed opinions about these events.
Hindenburg Research and Adani
The bottom line between Hindenburg Research and Adani is that Hindenburg has accused Adani of manipulating stock and accounting fraud over decades. Hindenburg's allegations have caused Adani's stock to plummet, costing the company billions. Adani is considering legal action against Hindenburg but faces a tough battle due to solid protections for research firms in the US. Hindenburg specializes in forensic financial research and has a track record of uncovering corporate wrongdoing.
Hindenburg Research released a report accusing the Adani Group of stock manipulation and accounting fraud. The information led to significant losses for Adani. Adani has denied these allegations.
Controversy
The Adani Group is a multinational conglomerate based in India embroiled in several controversies. The group is India's biggest airport operator and controls the Mundra Port in Adani's home state, the country's largest private port. Within this umbrella of businesses, seven firms are listed on the Indian stock exchanges. The Adani Group also owns a controversial coal mine in Australia.
In January 2023, just days before recent allegations, it led the consortium that bought Israel's Haifa port. Last year, in June, French giant TotalEnergies SE and the Adani Group agreed to invest $5bn to develop renewable energy projects in India. The New York-based short-selling firm Hindenburg Research has accused the Adani Group of "pulling the largest con in corporate history," alleging stock manipulation, accounting fraud, and other wrongdoing.
Hindenburg said the report followed a two-year investigation and was based on interviews with former executives. In response to Hindenburg's allegations, Adani Group issued a 413-page reply that called the short-sellers claims "stale, baseless, and discredited allegations." The company also called the report a "calculated attack on India, the independence, integrity, and quality of Indian institutions."Adani is no stranger to controversy.
The most recent was months of protest by fishermen against constructing a $900-million port in southern India's Kerala state, where he sued the state government and fishermen.
Trade the futures market with daily published pivots, support and resistance levels, along with market commentary.
George Soros and Modi
George Soros has publicly criticized Indian Prime Minister Narendra Modi for his ties with the crisis-hit Adani group. However, he believes Modi must answer questions regarding the Adani group since their fates are "intertwined." The Adani Group has been under intense scrutiny since US-based short-seller Hindenburg Research accused it of accounting fraud and stock manipulation on January 24.
More than $120 billion of the conglomerate's market value was wiped out after the report. Adani has denied the charges. Soros said that the difficulties faced by the conglomerate as a result of allegations of fraud made by a US short-seller would "significantly weaken Modi's stranglehold on India's federal government" and "open the door to push for much-needed institutional reforms." He also criticized Modi for his government's human rights abuses, including violence that ripped through Gujarat state in 2002.
Modi's party, BJP, has accused Soros of trying to undermine India's democracy by predicting that the Adani Group's woes would loosen Modi's grip on power. Kushal Pal Singh, chairman and CEO of realty developer DLF, described Soros as a "crazy nut" and an aged "barking dog." However, Soros believes this crisis could spark a "democratic revival" in India. He said that he thinks this is an opportunity for India to strengthen its democratic institutions and create more transparency in business dealings.
What now?
Since the release of the report, the Adani Group's stocks have experienced significant fluctuations. The company's shares plunged by 25% on June 14, 2021, wiping off billions of dollars from its market capitalization. However, the company's shares recovered partially in the following days.
The bottom line is that the allegations made by Hindenburg Research have created uncertainty and volatility in the Adani Group's stock prices. The company has denied the allegations and has assured that it follows transparent and legal practices. The matter is likely to be investigated by regulatory authorities in India and resolved through legal proceedings in due course.
Modi has been silent on all questions about his ties to Adani. Attempts by opposition parties to get the matter debated in parliament have been shut down, causing the parliament session to be suspended for two days. In his address to parliament last week, Modi seemed unfazed by the opposition's criticism and did not mention Adani.
SEBI
India's top industrialist has also drawn the attention of India's watchdog - the Securities and Exchange Board on India (SEBI). The markets regulator is now investigating allegations made by Hindenburg against Adani's business empire. The Hindenburg report traces mechanisms and personal networks through which stock values have been boosted by a group of circular, inside equity stakes: Were Adani to find itself in real trouble.
The Adani Group has been experiencing a significant decline in its market value, with shares of the company falling drastically over the past few days. The group is now prioritizing financial health over aggressive debt-fueled expansion. Adani Enterprises recently raised $2.5 billion by selling new shares to investors. It is unclear what the future holds for the Adani Group, but it is currently facing significant challenges.
Adani Group - Allegations & Investigations
Environmental violations: The Adani Group has faced multiple allegations of environmental violations, particularly related to its coal mining and port operations. In June 2021, the Indian Ministry of Environment, Forest and Climate Change ordered an investigation into allegations that the Adani Group had violated environmental laws at its port in Mundra, Gujarat.
Fraud and money laundering: In June 2021, the Directorate of Revenue Intelligence (DRI) launched an investigation into the Adani Group's alleged overvaluation of imported coal, which resulted in the evasion of customs duty and the laundering of money. The Adani Group has denied the allegations.
Tax evasion: The Adani Group has faced multiple allegations of tax evasion in India. In March 2021, the Adani Group was accused of evading customs duty on imported equipment at its solar power plant in Tamil Nadu.
Business ties to Myanmar military: In June 2021, a report by Justice for Myanmar alleged that the Adani Group had business ties to two companies in Myanmar that are controlled by the country's military, which has been accused of human rights abuses.
Alleged violations of labor laws: The Adani Group has faced multiple allegations of labor law violations, particularly related to its coal mining operations. In August 2020, the National Human Rights Commission (NHRC) issued notice to the Adani Group over allegations of violation of labor rights and environmental norms at its coal mines in Chhattisgarh.

Photo by Markus Winkler / Unsplash