Plus More
Potential Trump Indictment
Explore the potential Trump indictment. Stay updated on the latest developments in this high-profile case that could redefine political accountability. Join the conversation and learn more about what this means for Trump's future.
According to several news sources, the Manhattan District Attorney's office has asked for a meeting with law enforcement ahead of a possible indictment of former President Donald Trump next week.
The Secret Service, FBI, NYPD, and New York State Court Officers are actively planning for his possible indictment and the reaction to it. If an indictment is sought for the hush money allegedly paid to porn star Stormy Daniels, it could come down as soon as next week. The possible counts out of the Manhattan Criminal Court would make Trump the first current or former president in US history to face criminal charges.
📢
April 4, 2023: Trump under arrest ahead of historic arraignment
March 30, 2023: Manhattan Grand Jury Votes to Indict Trump on Thursday: New York Times and he's due in court Tuesday.
When is Trump arrest and arraignment?
A New York criminal court has set today's appearance for former president Donald Trump for arraignment. His involvement in a hush-money conspiracy during the 2016 election is the reason for the arraignment. Tuesday morning came and went without the Manhattan District Attorney Alvin Bragg's office releasing the specifics of the charges against Trump from a grand jury indictment. Trump is, however, anticipated to enter a not guilty plea to each allegation.
Trump took a flight on Monday from his home in Florida to New York in order to get ready to give himself up before the hearing. Judge Juan Merchan, who oversaw the criminal tax fraud case against Trump's business, will likely see him in court. The arraignment of the former president will take place in the Manhattan courthouse with three Trump defense attorneys present.
In a park near the courthouse where the former president is due to be arraigned, people started congregating on Tuesday morning for a "Rally for Trump." Although there had been no credible threats recorded, according to New York City Mayor Eric Adams, police were prepared for any eventuality. After Trump is charged, Manhattan District Attorney Alvin Bragg will address the media.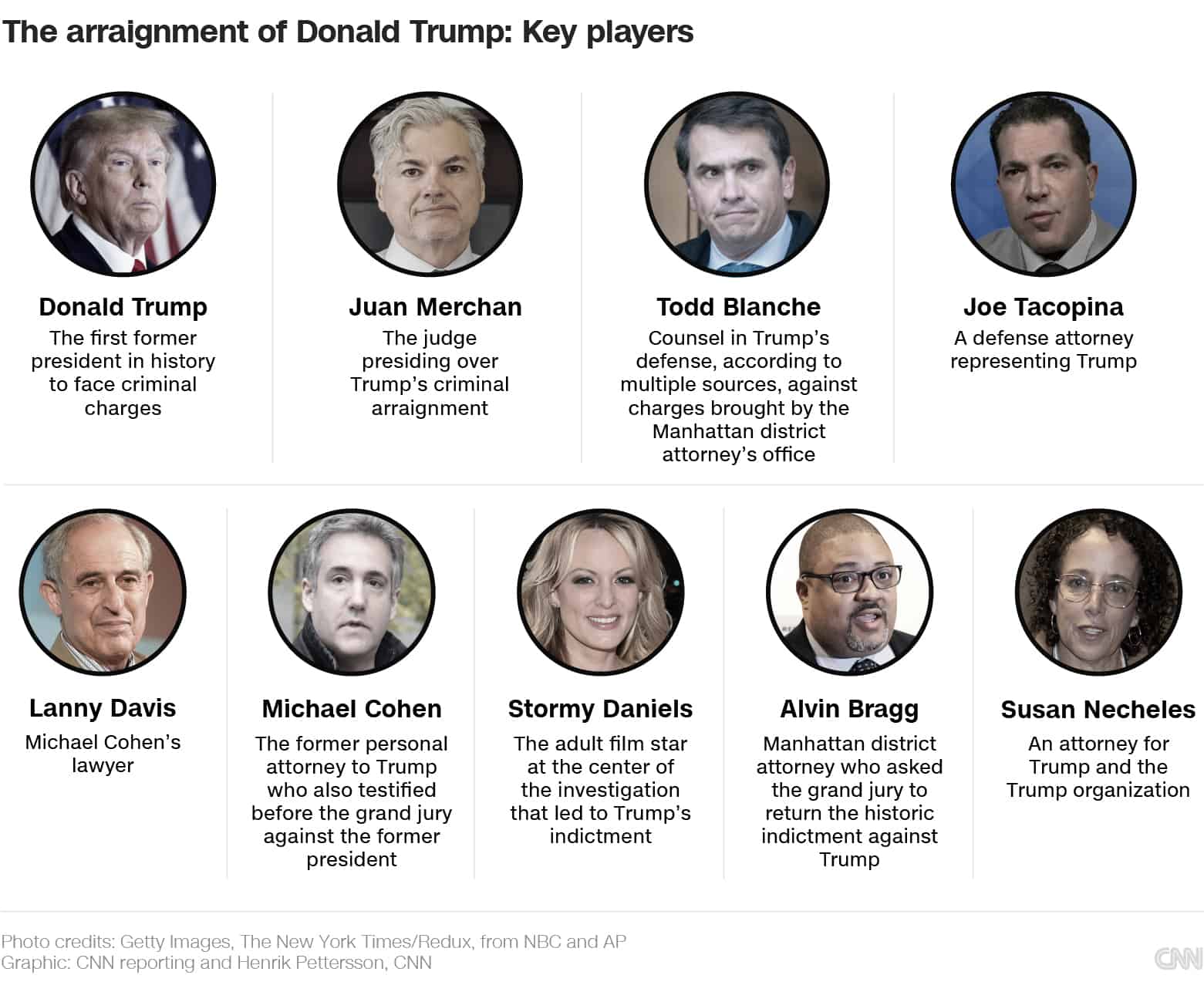 It is believed that Trump will need to be fingerprinted and processed like every other defendant should he be indicted.
However, Joe Tacopina, Trump's lawyer, said there wouldn't be a standoff at Mar-a-Lago with Secret Service and the Manhattan DA's office if he is criminally indicted. A source says that "this is a huge development.".
Who is Alvin Bragg?
Alvin Bragg is an American attorney and politician who, as of my knowledge cutoff date in September 2021, was elected as the Manhattan District Attorney in November 2021. Bragg, a Democrat, took office in January 2022, succeeding Cyrus R. Vance Jr. He is the first African American to hold the position of Manhattan District Attorney.
Before being elected District Attorney, Bragg had an extensive career in law, including serving as the Chief Deputy Attorney General in the New York State Attorney General's Office, where he oversaw various high-profile investigations and cases. He also worked as a federal prosecutor in the Southern District of New York and as an adjunct professor at New York Law School.
As the Manhattan District Attorney, Bragg oversees prosecuting criminal cases in Manhattan, New York City. His campaign focused on criminal justice reform, addressing racial disparities within the system, and prioritizing the prosecution of white-collar crime and corruption.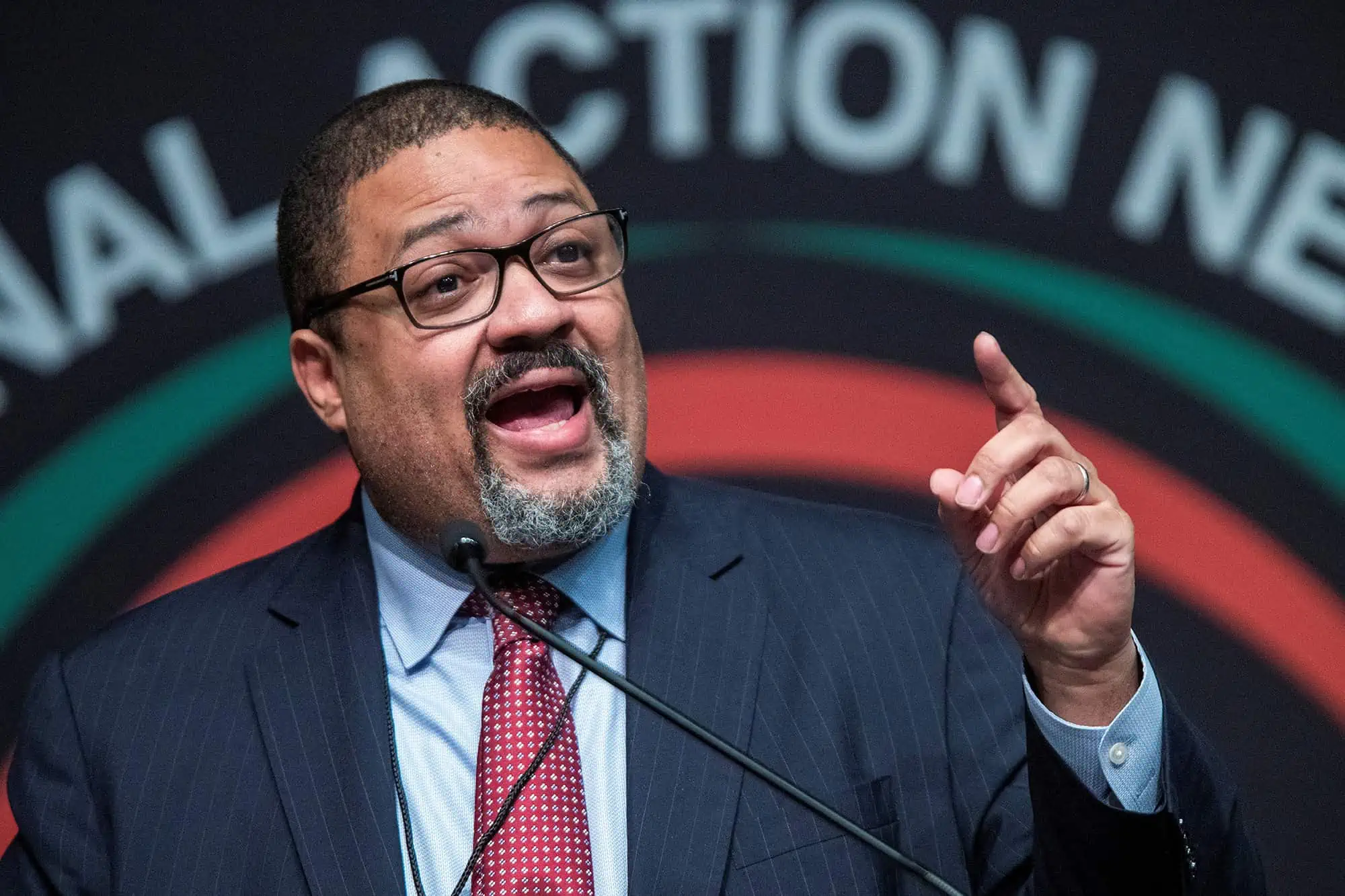 High Profile Cases
Among the high-profile cases he will take over from his predecessor Cy Vance are a sex abuse case against an Oscar-winning actor and a fraud investigation into former President Donald Trump's business dealings. Bragg has said his office waited to take certain actions until after wrapping up a prosecution of Trump's business for tax violations. The company was convicted in December, and after it was sentenced in January, Bragg said in a telephone interview that the case's resolution allowed investigators to avoid during that trial. As a result, he said, "there are investigative steps which we can now more freely use" without impacting the tax case.
Bragg's office recently announced the trial convictions of THE TRUMP CORPORATION and THE TRUMP PAYROLL CORP for engaging in a 13-year scheme to defraud, as well as for conspiracy, criminal tax fraud, and falsifying business records.
These all-count convictions mark the first-ever criminal conviction of former President Trump's companies. In addition to this high-profile case, Bragg is also facing criticism from law enforcement officials regarding his policies on gun-possession cases and low-level crime.
Who is Joe Tacopina?
Joe Tacopina is a prominent American criminal defense attorney and founder of the New York-based law firm Tacopina, Seigel & DeOreo. Tacopina has a reputation for being a high-profile lawyer, representing clients in various high-stakes criminal cases and often appearing in the media to provide legal analysis.
Throughout his career, Tacopina has been involved in numerous noteworthy cases, defending clients such as celebrities, professional athletes, and politicians. Some of his high-profile clients have included former New York City Police Commissioner Bernard Kerik, rapper Foxy Brown, and New York Yankees player Alex Rodriguez.
In addition to his work as an attorney, Tacopina has made numerous appearances on television news programs and talk shows, offering legal commentary and analysis. He has been featured on networks such as CNN, MSNBC, and Fox News and has been a guest on shows like Good Morning America and Larry King Live.