Plus More
Who is the new candidate for US presidency?
Businessman, investor, and author Vivek Ramaswamy is noted for his entrepreneurial energy and ability to start disruptive firms. Roivant Sciences and Axovant Sciences are two of his successful enterprises.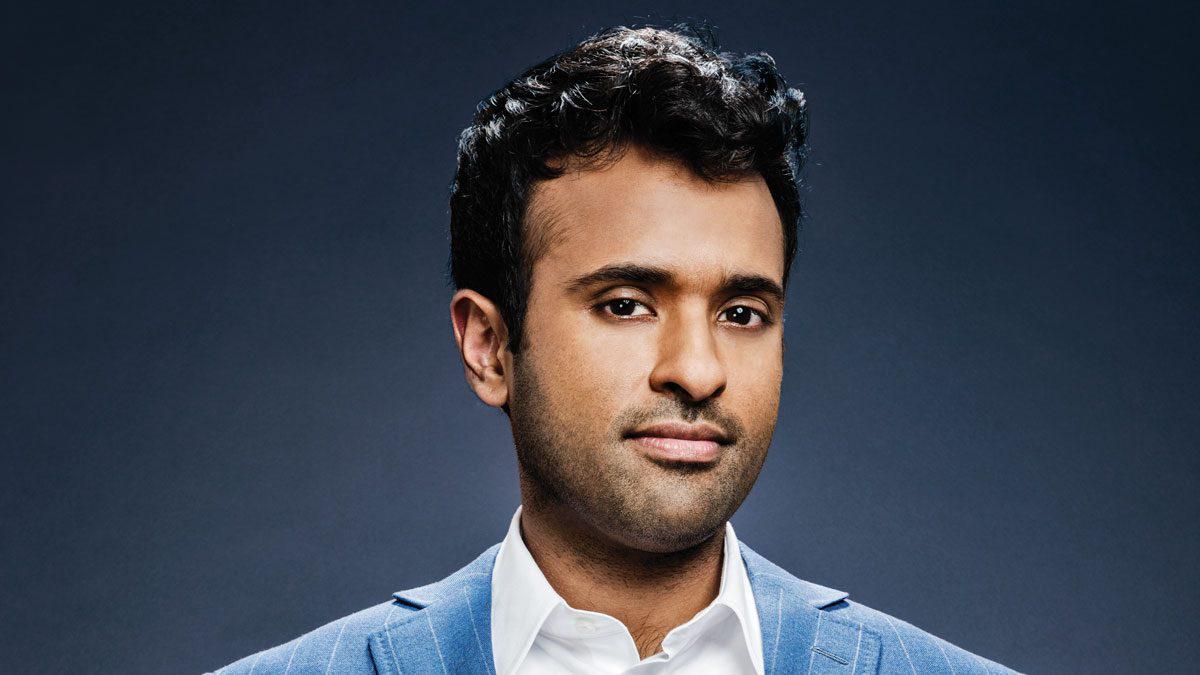 Vivek Ramaswamy is a businessman, investor, and author known for his entrepreneurial spirit and his ability to create new companies that disrupt industries. He has founded and led several successful companies, including Roivant Sciences and Axovant Sciences. He is a conservative political activist. Political Party, Republican.
Summary
Vivek Ramaswamy is a biotech entrepreneur and investment analyst. He was behind the most extensive biotechnology initial public offering of 2016, Myovant Sciences, which raised $218 million by listing its shares on the Nasdaq in October. Ramaswamy formed the company in April and struck a deal with Takeda Pharmaceuticals for a prostate cancer drug and female infertility. He also founded Roivant Sciences, which he aims to turn into the "Berkshire Hathaway of drug development."
Forbes estimates that Roivant is worth $3.5 billion, making its founder's 20% stake worth $700 million. Ramaswamy has recently announced his run for the 2024 GOP nomination for president. He sold 4 million shares in biotech firm Roivant Sciences for $7.95 per share for $32 million, netting him an estimated $24.2 million in after-tax proceeds.
Early Life and Education
Vivek Ramaswamy was born on August 9, 1985, in Cincinnati, Ohio, to Indian parents. He attended St. Xavier High School in Cincinnati before earning his bachelor's degree in biology from Harvard University in 2007. After graduation, Ramaswamy worked at investment banks Goldman Sachs and QVT Financial before enrolling in law school at Yale University.
Career
After law school, Ramaswamy worked at the law firm Davis Polk & Wardwell for a year before leaving to pursue a career in biotechnology. In 2014, he founded Roivant Sciences, a company that aims to develop and market drugs that have already been tested in clinical trials but have not yet been approved by the FDA. Roivant Sciences focuses on developing treatments for diseases that have no known cure, such as Alzheimer's and Parkinson's.
Business side
In 2015, Roivant Sciences launched Axovant Sciences, a company that focuses on developing drugs to treat Alzheimer's disease. Axovant Sciences raised $315 million in its initial public offering and became one of the largest biotechnology IPOs of all time. The company later developed a drug called RVT-101, which showed promising results in clinical trials but ultimately failed to receive FDA approval.
In 2018, Ramaswamy founded Myovant Sciences, a company that aims to develop treatments for women's health issues, such as endometriosis and uterine fibroids. Myovant Sciences is currently working on developing a drug called relugolix, which could potentially become the first FDA-approved treatment for uterine fibroids.
Aside from his work in biotechnology, Ramaswamy is also an author and public speaker. In 2021, he published his first book, "Woke, Inc.: Inside Corporate America's Social Justice Scam," which criticizes what he sees as the corporate world's misguided attempts to embrace progressive social causes without addressing the underlying issues.
Philanthropy and Personal Life
Ramaswamy is a philanthropist and has donated millions of dollars to various causes, including education, health care, and political campaigns. In 2018, he donated $4.5 million to Harvard University to establish a new center for human biology research. He has also donated to political campaigns, including those of Republican politicians Mitt Romney and Ted Cruz.
Ramaswamy is married to his college sweetheart, Apoorva Hariharan, who is also an entrepreneur. The couple has two children together and lives in Miami, Florida.
Why is he running for president?
Vivek Ramaswamy is running for US president 2024 with the goal of addressing America's economic challenges in innovative and responsible ways.
A successful entrepreneur, Ramaswamy has spent his career in the private sector leading organizations that develop and deploy energy technologies and renewable resources to make a positive impact on the environment. Through his work in the private sector, Ramaswamy has acquired valuable experience and knowledge related to increasing efficiency and sustainability while creating cost-effective solutions.
His vision
Technology and sustainability
Ramaswamy believes that America should prioritize investing in technology to increase efficiency and sustainability, while also committing to fiscal responsibility and cutting wasteful spending. He has committed to leveraging new opportunities in these areas, as well as developing policies that are designed to promote economic growth and stability. As president, Ramaswamy is determined to invest in infrastructure, education, and healthcare in order to ensure that all Americans have the tools and resources necessary to achieve success.
Clean energy
An advocate for renewable energy, Ramaswamy understands the importance of investing in clean energy sources in order to protect the environment and combat climate change. He has laid out an ambitious plan to transition to 100% clean energy by 2030, which would create hundreds of thousands of jobs in renewable energy industries and reduce air pollution. He also wants to commit to net zero carbon emissions by 2050, a goal which he believes can only be achieved with a unified approach to tackling the issue of global warming.
Economy outlook
Ramaswamy is determined to bring creative solutions to the table to address America's economic challenges. He understands the importance of using his experience in the private sector as a tool to develop thoughtful strategies that will benefit citizens of every background. With his commitment to fiscal responsibility, renewable energy, and smart investments in infrastructure, education, and health care, Vivek Ramaswamy is an ideal candidate to be the next president of the United States.
Sum Up
Vivek Ramaswamy is a successful entrepreneur and investor who has made a name for himself in the biotechnology industry. His companies have raised millions of dollars in funding and have developed promising treatments for diseases that currently have no cure. He is also a philanthropist and an author, and his book "Woke, Inc." has sparked controversy for its criticism of corporate America's attempts to address social issues without addressing the underlying problems. Despite his success, Ramaswamy remains humble and committed to using his wealth and resources to make the world a better place.