Plus More
The Top Scams Being Used to Scam Consumers and How to Be Safe
Scams are rampant and can cause irreparable financial damage to unsuspecting consumers. Learn the top scams to watch out for and how to protect yourself from them with this helpful guide!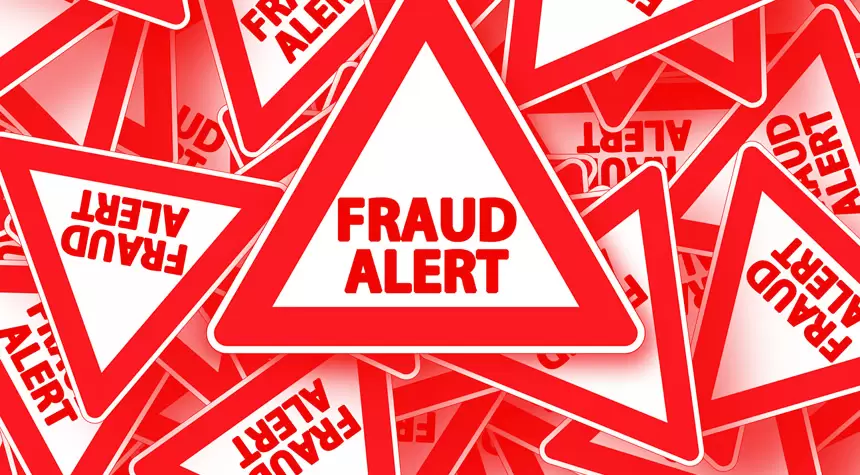 Scam artists are always looking for new ways to con unsuspecting consumers out of money. In order to protect yourself and your wallet, it's important to know about the top leading methods scammers use to target victims. With this guide, you can learn how to stay one step ahead of scammers and be safe from their malicious tactics.
Some common types of scams include, bogus prizes and sweepstakes fraud, advance fee scams, tech support scams, IRS or government imposter scams, deceptive, unfair, misleading, or false practices, charity frauds.
Ponzi and Pyramid Schemes
Ponzi and pyramid schemes are scams that use promises of high returns for little to no risk. They often require recruiting more people into the scheme in order to make money, and the majority of participants ultimately lose money in these types of scams. Before investing in any schemes or offers, do your research on the company or individual offering them and learn their track record before handing over any money.
Online Loan Offers or PayPal Money Doublers
Many online crooks will promise "risk-free" loans or money doublers. These scams usually involve an upfront fee in exchange for what seems to be an easy, costless loan. Unfortunately, once you make the payment, the scammer disappears and there is no way to recover your losses. To avoid falling victim to this scam, never send money or personal information ahead of time when making a loan agreement—the real lenders will still require you to fill out forms and provide proof that you are who you say you are before they issue any money.
Credit Repair or Debt Relief Scams
Credit repair or debt relief scams are designed to take advantage of people in dire financial straits. In this type of scam, a "professional" offers to repair your credit score by wiping away old debts or collecting on past-due loans. They will usually require you to pay an upfront fee in exchange for their services, though they fail to mention that the fees they're charging will rarely do anything and can make the situation even worse. The best way to protect yourself from this type of scam is to research multiple agencies before making any agreements—many legitimate credit repair companies should be able to provide proof that their services actually work.
Work-at-Home Scams or Fraudulent Job Offers
Scammers have been taking advantage of jobless people in recent years who are eager for work, causing a rise in the number of work-at-home frauds. These schemes typically assert that you can earn a lot of money by putting together things at home, or they may even demand that you pay a fee up front in order to become a participant. An employment offer that seems too good to be true probably is! Always perform extensive research on any potential employers, and don't be shy about getting clarification. Keep in mind that real employment should never include paying any kind of money up front.
Online Shopping Scams and Counterfeit Goods
Scams involving online shopping are a surprisingly common type of fraud. Online shoppers should constantly look for vendors providing high-end items at prices that seem too good to be true, especially if the seller does not take credit cards or other types of payment protection. Also, purchasing fake goods from online marketplaces can frequently cost customers a lot of money in exchange for poor-quality goods that do not correspond to the descriptions furnished. Make purchases solely from reliable retailers, and research any potential offers before making a purchase, to protect yourself from these situations.
Bogus prizes and sweepstakes fraud
This is a scam where the perpetrator claims that the recipient has won, or is about to win, a large cash prize. Then, they try to get the recipient to pay money, often supposedly to claim the bogus prize. The perpetrators of sweepstakes scams are fly-by-night operators who conceal their identity to avoid detection. Some warning signs of sweepstakes scams include:
You have to pay to get your prize.
They say paying increases your odds of winning.
You have to give your personal information.
The notification comes from an unknown source.
Advance fee scams
This scam ask investors to pay a fee upfront – before receiving any proceeds, money, stock, or warrants – for the deal to go through. A cash advance scam — an advance fee scam — asks for money upfront to get a loan or receive some other benefit. Advance-fee scams are a form of fraud and one of the most common confidence tricks. The scam typically involves promising the victim a significant share of a large sum of money in return for a small up-front payment, which the fraudster requires to obtain the large sum. Whatever the scammers call the upfront fees (membership fee, processing fee, etc.), they are all designed to trick people into paying before they receive anything in return.
Tech support scam
These scammers often call and pretend to be computer technicians from a well-known company. They say they've found a problem with your computer. They then ask for remote access to your computer and charge you for unnecessary services or software. A technical or tech support scam is a type of fraud in which a scammer claims to offer a legitimate technical support service. Tech support scams are an industry-wide issue where scammers use scare tactics to supposedly trick you into unnecessary technical support services to fix your device.
IRS or government imposter scams
Thes scam occur when someone contacts you pretending to work for the IRS or a government agency. The imposter may contact you by phone, email, or text, claiming you owe taxes or fees. They may threaten you with arrest, deportation, or other legal action if you don't pay immediately. Be suspicious of any call from a government agency asking for money or information. Government agencies like the IRS do not call you with threats. The IRS will never ask for detailed personal and financial information over the phone.
Charity fraud
This fraud is using deception to get money from people who believe they are donating to a charity. Charity fraud schemes seek donations from organizations that do little or no work—instead. The money goes to the fake charity's creator. Charity scammers want to get your money quickly. They often pressure you to donate right away. They ask for cash, gift cards, cryptocurrency, or wire transfers. Often a person or a group of people will make material representations that they are a charitable organization and solicit contributions from unsuspecting donors. Scammers prey on people's generosity by pretending to be fundraising for a charity.
Romance Scam
These scams are a type of fraud where criminals create fake online identities to gain victims' affection and trust. They then use the illusion of a romantic relationship to obtain financial gain from their victims. Scammers often create fake profiles on dating sites, apps, or social media platforms like Instagram or Facebook to contact potential victims.
Most Expensive Consumer Scam
There are many types of consumer scams, but some of the most expensive include:
Merchandise scams involving luxury apparel, electronics, and supplements
Phishing scams targeting Facebook, Google, Crelan Bank, FACC, Upsher-Smith Laboratories, and Ubiquiti Networks
Romance scams involving cryptocurrency and bank transfers
Fraud cases against banks such as TD Bank, Capital One and Wells Fargo
Seminars that are just teasers for much more expensive products or services
How to report a scam?
Some important links are provided below to help you. To report a scam, you can:
Report the scam to the Federal Trade Commission (FTC) online, or by phone at 1-877-382-4357.
Submit an anonymous tip online.
Contact your local FBI field office.
File a complaint through a toll-free Consumer Help.
Report cybercrime to the Internet Crime Complaint Center (IC3).
https://reportfraud.ftc.gov/#/
https://www.fbi.gov/how-we-can-help-you/safety-resources/scams-and-safety
https://www.americanbar.org/groups/senior_lawyers/resources/reporting-scams/
https://www.ic3.gov/