Bill Cosby, Life And Challenges Of The Legend
Cosby started his career as stand-up comedian in the 1960s before making a name for himself in television. In addition, he has written a number of books, published a number of comedy albums, acted in a number of films, and participated in charitable activities throughout his career.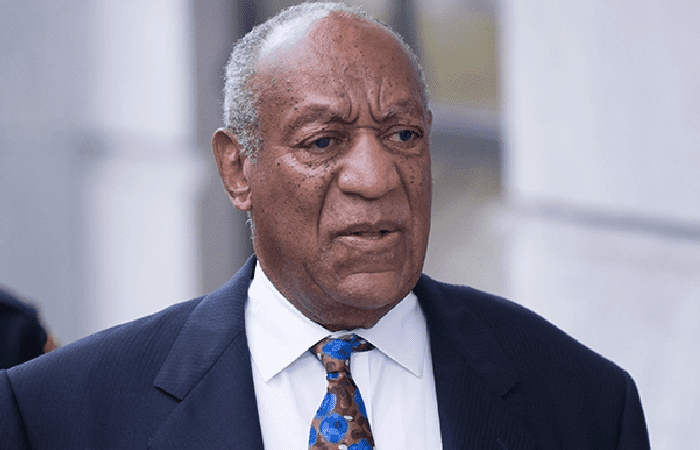 Born in the United States on July 12, 1937, Bill Cosby is an actor, comedian, and television producer. The Cosby Show, one of the most popular sitcoms of all time, aired from 1984 to 1992 and is best remembered for having made Cosby famous. Over his career, he has additionally appeared in a lot of movies and TV shows.
Cosby has been accused of sexual assault by numerous women in recent years, with some of the claims that date back to the 1960s. He was found guilty in 2018 of drugging and sexually abusing a woman in 2004 and received a three- to ten-year prison term. Cosby has insisted on his innocence and appealed the judgment. Media coverage of the Cosby case has been extensive.
The Career Expanse
Throughout his long career, Bill Cosby has played a variety of roles in the entertainment industry. He began his stand-up comedy career in the 1960s, and he has since recorded several popular comedy albums, including "To Russell, My Brother, Whom I Slept With" and "Bill Cosby Is a Very Funny Fellow...Right!" His own television show, "The Bill Cosby Show," which ran from 1969 to 1971, also starred him.
Cosby rose to fame in the 1970s because of his portrayal of Cliff Huxtable in the hit sitcom "The Cosby Show," which went on to become one of all-most time's popular comedies.

Cosby co-starred with Robert Culp in the espionage drama "I Spy" (1965–1968), making history as the first African-American actor to appear in a dramatic television series.

Fat Albert And The Cosby Kids (1972-1985) This animated sitcom, about a bunch of inner-city kids and their exploits, was created and produced by Cosby.

"Cosby" (1996-2000) - In this sitcom, Cosby played the role of former airline worker Hilton Lucas.

In the comedy Uptown Saturday Night (1974), Cosby co-starred with Sidney Poitier as two buddies who become embroiled in a robbery.

In the 1976 comedy "Mother, Jugs & Speed," Cosby portrayed a paramedic working for a private ambulance service.

The 1975 comedy "Let's Do It Again" featured Cosby, Sidney Poitier, and Jimmie Walker as two pals who attempt to rig a boxing contest.

In the 1990 family comedy "Ghost Dad," Cosby played the father who passes away and turns into a ghost.

"Jack" (1996) starred Cosby as the father of Robin Williams' portrayal of the title character, a guy who ages four times more quickly than average.

He is the author of other publications, including "Fatherhood" and "Time Flies."
Personal Life
Bill Cosby's private life has come under intense media scrutiny after the sexual assualt case. The following details relate to his private life:
Marriage: In 1964, Cosby wed Camille Hanks; the two of them have five children together. A sizable estate in Massachusetts and a townhouse in Manhattan are apparently among the several properties they possess.
Philanthropy: Over his career, Cosby has taken part in a variety of humanitarian activities. Cosby has been a vocal supporter of education and good parenting, having donated millions of dollars to educational organisations with his wife.
Love For Jazz: Cosby has a long history of collecting jazz albums and is well recognised for his affection for the genre. Even his own jazz albums have been published by him.
Legal problems: As was already mentioned, Cosby has been accused of several sexual assaults, some of which allegedly occurred over a long period of time. In 2004, he was found guilty of drugging and abusing a lady sexually. In 2018, he was given a sentence of three to ten years in jail. Cosby has defended his innocence and filed an appeal against the judgement.
Health Issues: Cosby has experienced health problems in recent years as well. He was identified as having keratoconus in 2017, a degenerative eye condition that can impair vision and make a person more sensitive to light. He apparently also has other health difficulties, such as high blood pressure and mobility issues.
Achievements
Bill Cosby has won various accolades over his career. Here are some of the significant honours he has received:
Primetime Emmy Awards: Four Primetime Emmy Awards have been given to Cosby for his work in television, including one for the television special "Bill Cosby: Himself" and three for his appearances on "The Cosby Show."
Grammy Awards: Cosby has received nine Grammy Awards for his spoken word recordings and comedy albums, including three for best comedy album and one for best spoken word album for kids.
Kennedy Center Award: Cosby received the Kennedy Center Award in 1998 in recognition of his contributions to American culture.
Presidential Medal of Freedom: President George W. Bush awarded Cosby the Presidential Medal of Freedom in 2002, which is the nation's highest civilian honour.
NAACP Image Awards: Throughout his career, Cosby has won a large number of NAACP Image Awards, including several for his work on "The Cosby Show" and "Cosby."
However it's important to note that some of these honours have been revoked or are being reexamined as a result of the alleged sexual assault against him. For instance, Cosby's award from the Kennedy Center has been revoked, and other universities have taken back honorary degrees they had previously given him.