How To Recover Your Facebook Account In 5 Steps
It's important to keep your account secure by using strong passwords, enabling two-factor authentication, and monitoring your account for suspicious activity. If you do lose access to your account, follow the steps provided by Facebook to recover it as soon as possible.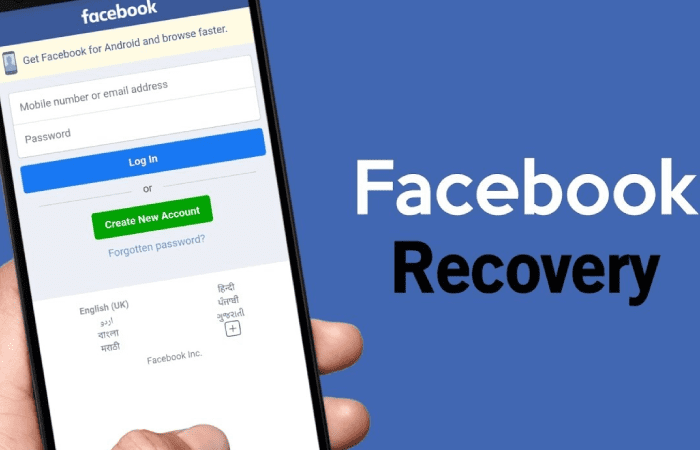 Facebook is undoubtedly one of the most popular social media platforms, with billions of users worldwide. However, despite the platform's advanced security measures and easy-to-use interface, it is not uncommon for users to face difficulties in accessing their accounts. If you find yourself in this situation, don't worry – there are a few simple steps you can take to recover your Facebook account. Here are five steps to help you regain control of your account quickly and securely.
How Can You Lose AccessTo Your Facebook Account?
You could lose access to your Facebook account for a number of reasons. Here are a few of the most widespread:
1. Forgot your password: You won't be able to access your account if you forget your password and are unable to reset it.
2. Account that has been breached or Hacked: If someone gains access to your account without authorization, they may alter your password, email address, or other account details, preventing you from logging in.
3. Account deactivation: Unless you reactivate your account, you won't be able to log in.
4. Account Locked By Facebook: Facebook may disable your account if they find that your account has violated one of their terms of service.
5. Account frozen due to suspicious behaviour: Facebook may lock your account if they notice unusual activity on your account, such as signing in from an unexpected location or using a different device.
6. Technical issues: You may occasionally be unable to access your account due to difficulties with Facebook's servers or your device.
How To Recover Your Facebook Account In 5 Steps
By following these simple steps, you can regain access to your Facebook account in no time. Don't let a locked Facebook account cause unnecessary stress and panic.
1. Identify the issue: First, try to understand why you're having trouble logging into your account. Some common reasons include forgetting your password, having your account hacked, or being temporarily locked due to suspicious activity. Understanding the issue is crucial in helping you determine what steps to take next.
2. Go to the Facebook login page: Once you have identified the issue, go to the Facebook login page and click on "Forgot Password?". Enter the email address or phone number associated with your account and click "Search".
3. Verify your identity: Facebook will then ask you to verify your identity by answering a series of security questions or providing additional information, such as your birthdate, your friends' names, or recent interactions on the platform.
4. Reset your password: After verifying your identity, you will be prompted to create a new password for your account. Choose a strong and unique password to ensure the security of your account.
5. Secure your account: Once you have regained access to your Facebook account, take steps to secure it further.
Enable two-factor authentication: Two-factor authentication adds an extra layer of security to your account by requiring you to enter a code sent to your mobile device such as a text message or app notification, in addition to your password.

Review Security Settings: Additionally, review your account's security settings and privacy controls to ensure that they are set up according to your preferences.
By following these simple steps, you can recover your Facebook account and regain access to your profile, messages, and other important information.
Contact Facebook
If you're unable to regain access to your account through the steps mentioned above, it's time to reach out to Facebook via the appropriate channels.
1. Utilize Facebook's Help Center:
To get in touch with Facebook, navigate to the "Report a Login Issue" page. Fill out the form with as much detail as possible to help Facebook understand your situation. Visit Facebook's help center: (https://www.facebook.com/help/)
By navigating to the help center, you can access numerous resources and articles specifically designed to assist users in managing and prevent potential issues in the future.
2. Reach out to friends for help: If you are still having trouble regaining access to your account after following the steps mentioned above, consider reaching out to trusted friends who can help verify your identity or provide additional information that might be needed.
By acting promptly and diligently following the provided guidelines, you can significantly minimize the risk of losing access to your Facebook account again.
Remember, prevention is always better than cure. Be sure to regularly update your password and never share it with anyone.
Conclusion
Always be vigilant when it comes to your online security and make sure to keep your account information updated.

So, don't let a compromised account disrupt your social media experience – be proactive and take the necessary measures to protect your digital presence.