Katt Williams Successful Career And More
Katt Williams is one of the most successful comedians, known for his unique style and hilarious stand-up performances that leave audiences roaring with laughter. Katt soon become a household name, beloved by fans all around the world.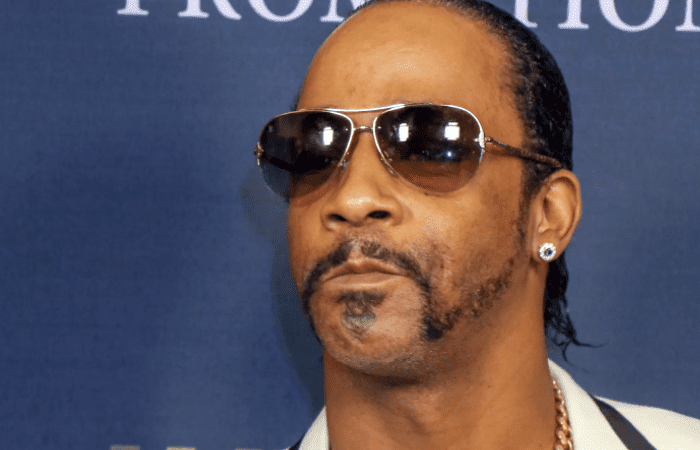 American comedian, actor, and rapper Katt Williams was raised in Dayton, Ohio. In his late teens, Williams started performing stand-up comedy in theatres and clubs across the nation.
Through his appearances on a number of comedy specials and shows, such as "Wild 'n Out," "Comic View," and "Def Comedy Jam," Williams became well-known in the early 2000s. He is famous for his upbeat and irreverent brand of humour as well as his capacity for improvisation and audience interaction.
Early Life
Micah Sierra Williams, better known as Katt Williams, was born on September 2, 1971 in Cincinnati, Ohio. He was brought up by his mother and stepfather. Williams has said that he had a tough childhood that was characterised by deprivation and abuse.
Williams started stand-up comedy in his late teens, first appearing at open mic nights and small clubs in and around Cincinnati. He quickly became known for his sharp wit and irreverent humour, and he soon started to appear in larger venues across the nation.
Williams experienced financial difficulty in the beginning of his career and frequently lived in hotels or in his car. Nonetheless, his perseverance and talent ultimately paid off, as he started to draw bigger audiences and win acclaim for his work on a national scale.
Career
In the late 1990s, Katt Williams began his stand-up comedy career by appearing at local clubs and other venues across the nation. His appearance on the comedic sketch show "Nick Cannon Presents Wild 'N Out" on MTV in 2002 helped him become well-known across the country.
"Katt Williams The Pimp Chronicles Pt. 1," his debut HBO stand-up comedy special, was released in 2006. It received positive reviews and was nominated for an Emmy for Best Writing for a Variety, Music, or Comedy Special. Following this popularity, a number of further comedy specials were produced, including "Kattpacalypse" (2008) and "It's Pimpin' Pimpin'" (2012).
Williams has appeared in numerous films and television programmes as an actor, frequently in comic parts. He has appeared in "Friday After Next," "Norbit," and "Scary Movie 5" among other motion pictures (2013). Also, he has made appearances in a number of TV programmes, such as "My Wife and Kids," "The Boondocks," and "Atlanta."
In addition to his talents in comedy and acting, Williams has also collaborated with numerous different musicians and published a number of rap albums. He has also participated in a variety of charitable endeavours, such as funding food banks and shelters for the destitute.
Williams' edgy and irreverent sense of humour, as well as his occasionally contentious remarks and actions, have become hallmarks of his career. He has engaged in numerous public fights with other celebrities and has repeatedly run into trouble with the law over the years.
Achievements
As a popular comedian, actor, and rapper, Katt Williams has won numerous accolades and been nominated for numerous other honours. His notable accomplishments include:
Emmy Award: Williams' 2006 HBO comedy special "Katt Williams: The Pimp Chronicles Pt. 1" earned an Emmy Award for Best Writing for a Variety, Music, or Comedy Special.
BET Comedy Awards: Williams has had numerous BET Comedy Award nominations throughout the years, and in 2007 he took home the prize for Best Comedic Performance for his work in "Norbit."
NAACP Image Award: For his part in the movie "A Haunted House 2," Williams was nominated for an NAACP Image Award in 2014.
Grammy nomination: "It's Pimpin' Pimpin'" was nominated for a Grammy Award in 2008 for Best Comedy Album.
Guinness World Record: In 2008, Williams did seven stand-up comedy concerts across multiple cities in a single day, breaking the previous record of six and gained the world record.
Personal Life
Katt Williams' personal life has been turbulent, with both highs and lows. He has had many marriages and several children.
Williams has also had a history of legal troubles throughout the years. He's been taken into custody multiple times for offences like violence, drug possession, and weaponry.
He was detained in 2018 on suspicion of attempting to assault a motorist while a passenger in a vehicle. He was taken into custody in 2021 on suspicion of assault with a dangerous weapon.
Williams has engaged in a number of charitable endeavours over the years despite his legal issues, including funding food banks and shelters for the poor.
Also, Williams has been candid about his battles with mental health conditions, such as bipolar disorder. His experiences with counselling and medicine have been discussed in public, and he has urged others to get support for mental health problems.