Will Smith's Amazing career and Life Style
Will Smith is one of the most popular and influential actor of his generation, noted for his charisma, flexibility, and positive nature. Smith also had a successful music career  with big singles including "Gettin' Jiggy wit It" and "Miami" and multiple top-selling albums.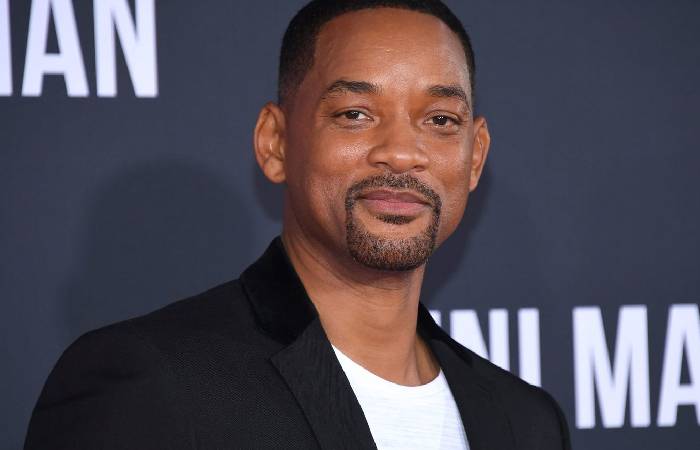 American actor, rapper, and producer Will Smith is born on  September 25, 1968, in Philadelphia, Pennsylvania. Smith first gained notoriety in the late 1980s as a rapper known as "The Fresh Prince". He subsequently appeared in the hit TV show "The Fresh Prince of Bel-Air" from 1990 to 1996.
As the series ended, Smith made the shift to a lucrative acting career, appearing in films including "Independence Day," "Men in Black," "Ali," and "The Pursuit of Happyness," among others.
Smith's Bright Career
In the late 1980s, Will Smith started out as a rapper going by the name "The Fresh Prince." He released a number of successful records with his friend DJ Jazzy Jeff and took home the first-ever Grammy for Best Rap Performance in 1989.
Smith made the switch to television in 1990 with the comedy "The Fresh Prince of Bel-Air," in which he both acted and served as executive producer. The programme was a great hit and gave Smith his acting debut.
Smith started concentrating more on his acting career in the middle of the 1990s, appearing in films including "Men in Black," "Independence Day," and "Bad Boys" (1997). These parts enhanced his reputation as a top Hollywood performer and box office magnet.
Smith continued to appear in a number of popular films during the 2000s, such as "Ali" (2001), "I, Robot" (2004), and "The Pursuit of Happyness" (2006), for which he received an Academy Award nomination for Best Actor. He also provided the voice of Oscar in the animated film "Shark Tale" (2004).
Smith has a background in both film and television production in addition to his acting career. He produced the popular television programmes "The Fresh Prince of Bel-Air" and "All of Us," as well as films like "Hitch" (2005), "The Karate Kid" (2010), and "After Earth" (2013), which starred Smith and his son Jaden.
Life Style
On and off the set, Will Smith is renowned for his upbeat and vivacious attitude. He has been candid about many aspects of his private life, such as his family, spirituality, and exercise habits.
Smith's spiritual convictions are influenced by Scientology, Buddhism, and a number of other religions. He has stated that he engages in daily meditation exercises to keep him focused and upbeat.
Smith's lifestyle includes a strong emphasis on fitness. He has published videos and images of his exercises on social media, and has talked about his determination to staying in shape as he ages. He even created a YouTube series called "The Jump" to chronicle his quest to achieve the best physical condition of his life in time for his 50th birthday.
Personal Life
Will Smith has seen significant personal growth throughout his relationships, family, and personal life. The following highlights:
Family and Marital Status: Smith has been wed to Jada Pinkett Smith since 1997. Jaden and Willow, their two children, both choose to work in the entertainment industry. Trey, Smith's son from a prior union, is another child.
Mental Health: Smith has been candid about his mental health issues, especially during his early days in Hollywood. He has acknowledged experiencing loneliness and depression and has said that counselling and introspection have helped him deal with these problems.
Philanthropy: Smith is active in a number of charitable projects, including those pertaining to environmental, health, and educational concerns. The Will and Jada Smith Family Foundation was established by him and his wife Jada to support various non-profit organisations.
Achievements
Over the course of his career, Will Smith has seen great success and acclaim. Here are a few of his noteworthy accomplishments:
Grammy Awards: Smith has received four Grammy Awards, including the Best Rap Performance for "Parents Just Don't Understand" in 1989 and the Best Rap Solo Performance for "Men in Black" in 1998.
Golden Globe Awards: Smith has five Golden Globe nominations, and in 2007, he took home the prize for "The Pursuit of Happyness" Best Actor Performance by an Actor in a Motion Picture - Drama.
Academy Awards: In 2007, Smith's performance in "The Pursuit of Happyness" earned him a nomination for two Academy Awards, including Best Actor.
Success at the box office: Smith has been one of Hollywood's most bankable actors, with his productions bringing in more than $7.5 billion worldwide.
Hollywood Walk of Fame: In recognition of his services to the entertainment sector, Smith was awarded a star on the Hollywood Walk of Fame in 2007.
NAACP Image Awards: Smith has won many NAACP Image Awards, including Best Actor in a Motion Film for "Ali" in 2002 and Outstanding Supporting Actor in a Motion Picture for "Collateral Beauty" in 2017.
Children's Choice Awards: Smith has received many Children's Choice Awards, including Best Male Singer and Favorite Movie Actor.
Net Worth
Will Smith's estimated net worth as of 2021 is $350 million. Smith's lucrative career as an actor, producer, and musician has allowed him to accumulate significant money. He has produced and appeared in various TV shows, including "The Fresh Prince of Bel-Air" and "The Pursuit of Happyness," and he has starred in a number of blockbuster films, including "Independence Day," "Men in Black," and "Bad Boys."
Smith has also enjoyed success as a musician, releasing a number of top hits and albums. Smith has made investments in real estate and other businesses in addition to his work in entertainment. Overall, with a net worth to match, Will Smith is among the most popular and successful entertainers of his generation.