Whoopi Goldberg's Inspirational Life And Career
Whoopi Goldberg has overcome numerous challenges and obstacles to become a successful actress, comedian, and television personality. Her story serves as a shining example of how perseverance, talent, and hard work can lead to incredible success in any field, no matter how difficult the odds may seem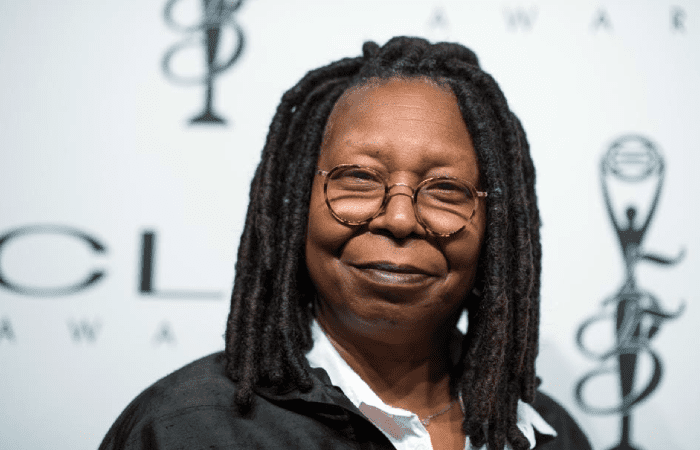 Actress, comedian, author, and television personality Whoopi Goldberg hails from the United States. Steven Spielberg's 1985 picture "The Color Purple," which included Goldberg, was the launch vehicle through which she initially attained widespread recognition.
For her depiction of Celie, a mistreated black woman in the early 20th century South, she was nominated for  Academy Award for Best Actress. She then made appearances in a number of other popular movies, such as "The Lion King," "Ghost," and "Sister Act".
Early life
On November 13, 1955, in New York City, Caryn Elaine Johnson popularly known as Whoopi Goldberg was born . Robert James Johnson Jr., her father, was a priest, while her mother Emma Johnson worked as a nurse and educator. When Goldberg was a little child, her parents divorced, and she and her brother were brought up by their mother in a New York City housing complex.
At the age of 17, Goldberg left high school to pursue a career in show industry because she had always been interested in performing. In reference to her penchant for flatulence jokes, she started out as a stand-up comedian in San Francisco in the late 1970s under the moniker Whoopi Goldberg.
Early in life, Goldberg experienced periods of homelessness and financial hardship. She did odd jobs like be a bricklayer and a bank teller to make ends meet. Despite these obstacles, she persisted in honing her craft as a comedian and eventually won recognition on a national scale.
Career
Goldberg started her career in stand-up comedy in the 1980s and subsequently transitioned into acting. Here are some of her career's high points:
Film: Goldberg had appeared in notable films throughout her career, including "The Color Purple," "Sister Act," "Ghost," "Star Trek: The Next Generation," and "The Lion King."
Television: Since 2007, Goldberg has co-hosted the daytime talk show "The View." In addition, she has had numerous other TV appearances, including "Star Trek: The Next Generation," "Sesame Street," "Everybody Hates Chris," and "The Muppets."
Theater: Goldberg has also enjoyed success in the theatre, where she won a Tony Award for her performance in the Broadway musical "Thoroughly Modern Millie."
Author: Goldberg is the author of numerous publications, including children's books and autobiographies.
Activism: Goldberg is well-known for speaking out on a range of topics, such as LGBT rights, women's rights, and environmentalism.
Achievements
Whoopi Goldberg has won various awards during the course of her career. Some of her most notable accomplishments are listed below:
Oscar: For her work in "Ghost," Goldberg received the Academy Award for Best Supporting Actress (1990).

Emmy: Goldberg has had four Emmy nominations, two of which were for her roles in the television movies "Beyond Tara: The Remarkable Life of Hattie McDaniel" and "The View" presenting in 2009. (2002).

Grammy: Goldberg's album "Whoopi Goldberg: Original Broadway Show Recording" received the Grammy for Best Comedy Recording (1985).

Tony: For directing "Thoroughly Modern Millie" on Broadway in 2002, Goldberg took home the Tony Award for Best Musical.

Hollywood Walk of Fame: In 2001, Goldberg received a star for his achievements.

NAACP Image Awards: Throughout her career, Goldberg has garnered a significant number of NAACP Image Awards, including those for Best Talk Series Host ("The View"), Outstanding Supporting Actress in a Motion Film ("Ghost"), and Outstanding Actress in a Motion Picture ("The Color Purple") (1985).

Women in Cinema Crystal Awards: In 2003, Goldberg was given a Women in Film Crystal Award in recognition of her significant contribution to the advancement of women in the entertainment business by her perseverance and the quality of her work.

Kennedy Center Awards: Goldberg was presented with the Kennedy Center Honors in 2021, which honours people who have significantly influenced American culture via the arts.
Personal Life
When it comes to her private life, Whoopi Goldberg is a very secretive person. Here are some information that is known, though:
Relationships: Goldberg has been in a number of long-term partnerships and has been married three times. From 1973 to 1979, she was married to Alvin Martin; they had a daughter named Alexandrea. Then, from 1986 to 1988, she was wed to David Claessen, and from 1994 to 1995, to Lyle Trachtenberg. Moreover, Ted Danson and Frank Langella, both actors, were romantically involved with Goldberg.
Health: Dyslexia and persistent back pain are only two of Goldberg's many health problems. She underwent hospitalisation in 2019 for sepsis and pneumonia but recovered fully.
Activism: Goldberg is renowned for her political involvement and has supported a number of causes, including ecology, women's rights, and LGBT rights.
Religion: Although Goldberg was reared in a Catholic family, she has long been identified as an atheist.
Hobbies: Since the 1970s, Goldberg has been a devoted player of the role-playing game Dungeons & Dragons. She also has a long history of collecting rare and unique shoes.
As a black woman in Hollywood, she is also renowned for breaking down barriers and serving as an inspiration to many.